The third issue of the minúscula magazine1 is now available!
In this issue the outstanding cover illustration was created by Romina Carrara and the chosen theme was Lugares comunes (Commonplaces).
You can read and download the digital edition (in Spanish) at the Minusculario Website.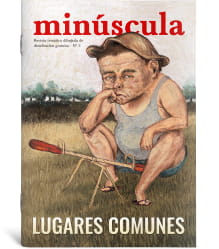 1) Minúscula is a thematic illustrated zine published by our small art press and distributed free of charge in Rosario and other Argentinian towns.